TGIC-free powder coatings provide cost-saving benefits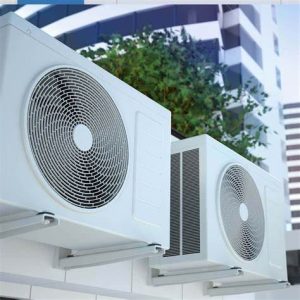 TGIC-free powder coating options are available and are being used by manufacturers worldwide to achieve the same durable finish benefits as TGIC powder coatings. In fact, there are several advantages to the newer technology. It offers not just exterior durability, but enhanced mechanical performance, as well as flow and leveling properties.
TGIC-free powder coatings provide cost-saving benefits to finishers by offering superior first-pass transfer efficiencies. Companies that have converted to TGIC-free based coatings have documented first-pass transfer efficiency improvements of as much as 20 percent, with 10 percent being the minimum improvement usually documented. This means more powder transferring to the part and less going into the recovery system. If powder is sprayed to waste, these are real dollar savings to the finisher. If powder is reclaimed, the reduced amount of powder that is sent through the reclaim system means a reduced amount of fine particles (less than 10 microns) produced during the sieving operation. Smaller reclaimed particles may reduce transfer efficiency as they inhibit proper fluidization and are less likely to hold a proper charge.
Any complex part with interior edges and corners may be coated more efficiently with TGIC-free powder coatings. These products will penetrate into Faraday cage areas much more efficiently than TGIC powder coatings. Feed air pressures also can be substantially reduced, as not as much time and effort is required for those hard-to-coat interior corners.
TGIC-free polyester powder coatingtechnology is capable of holding an electrostatic charge better than TGIC powder coating technology; this provides a more consistent batch-to-batch finish with more even film across the part and less work required to coat more intricate parts. This also reduces the amount of powder drifting around (and potentially out of) the powder booth, as the particles will hold their charge long enough to transfer to the part.
One drawback of TGIC-free powder coating is the technology's inability to meet the lower cure temperatures that can be achieved via TGIC technology. The lowest cure temperature that can be obtained with TGIC-free products is in the 315°F range, while TGIC products can be formulated to cure as low as 280°F. For the vast majority of finishers, this is not an issue. The bottom line is that finishers who use TGIC-free powder coatings instead of TGIC powder coatings will find that the cost savings from a transfer efficiency and application perspective will more than offset the savings in gas that could be obtained with a lower-cure product.
Both TGIC-free and TGIC powder coatings are available with newer, super-durable polyester resins. These coatings provide vastly improved gloss retention for products exposed to constant ultraviolet exposure. Application examples include construction and farm equipment, light poles, metal building components, and window and door frames. TGIC-free super-durable polyesters can be designed to meet the requirements of AAMA 2604-10 for commercial building applications as well as of GSB Master and Qualicoat Class 2 specifications.
–excerpts from pfonline.com