LPG Gas Cylinder Powder Coating
Your Best Choice of LPG Gas Cylinder Powder Coating From China Producer
LPG gas cylinders may also be called LPG Bottles,LPG Gas Bottles or just Gas Bottle. They are typically made of welded steel, aluminium or composites and widely used in industry of household, and automobile,etc. The surface treatment for the cylinder bottle is very important , It is usually coated with wet paint or powder coat, a good coating can deliver excellent performance of anti-scratch, anti-corrosion, greatly extend the service life.
FEIHONG LPG gas cylinder powder coating is based on saturated polyester resins for interior and exterior use, formulated to give properties of good flow-out and satin or glossy finish. outstanding resistance to ultra-violet light and atmospheric aging make it highly decorative and durable in outdoor environment.With adding special ingredients, it has good anti-scratch and acid and corrosion resistance.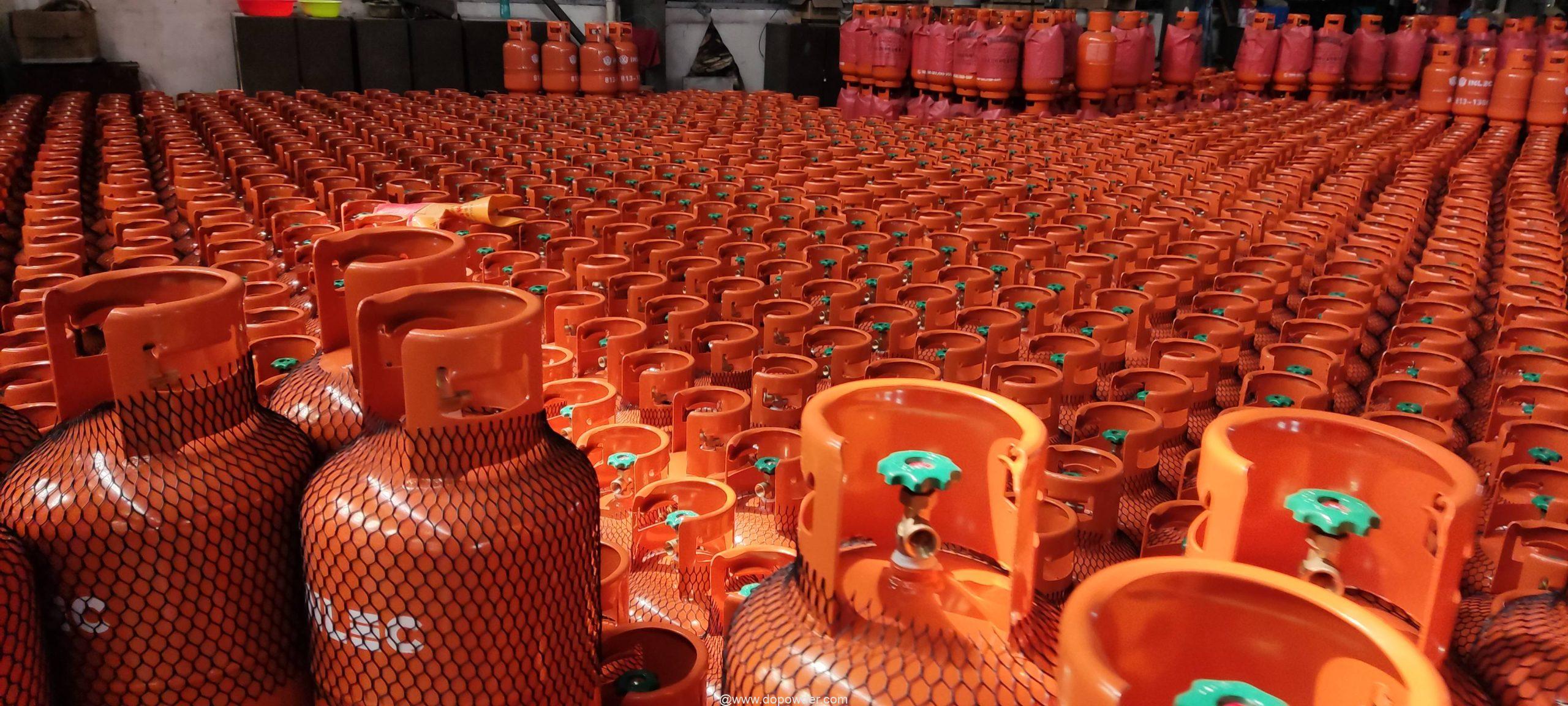 GLOSS AND COLOR
Gloss levels range from 50- 90% or customized
A wide range RAL colors are available,or customized colors
APPLICATION SCHEDULE
Applied by electrostatic spraying gun that can provide negative tension of 60-80 kV.
Curing schedule
10-150 minutes at 180-200℃ (metal temperature )
Optimal film thickness : 60 – 90μm
POWDER PROPERTIES
Specific gravity : 1.25 – 1.75 (depend on colors)
Average particle size : 35- 45um
COATING PROPERTIES
The following are typical properties determined on 0.8 mm gauge degreased galvanised steel
Flow out : Good
Adhesion (ISO 2409) : GT= 0
Pencil hardness(ASTM D3363 ) : H – 2H
Direct and reverse impact (ASTM D2794) : 50kg.cm
Salt spray Resistance ( ASTM B117, 500hrs)
(Maximum undercutting ,1 mm ): No blistering
Humidity Resistance (ASTM D2247,800 hrs): No blistering or loss of adhesion
Chemical Resistance : Film unchanged
(48 hours contact with the coating at ambient temperature)
(Hydrochloric acid 10%,Hydrogen sulphide (saturated),Hydrogen peroxide 40 vol,Ammonium hydroxide 33%,Sodium hydroxide5%,Tartaric acid 5%,Citric acid 5%, Lactic acid 5%, Ethanol, n-Butanol)
More details about LPG Cylinder Powder Coating, please feel free to contact us.