Color Matching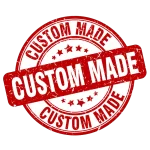 Sometimes you want to match your powder coating colors exactly to your idea, you may need a very precise shade, you're looking for a made-to-order color. You can work with our color experts and lab technicians to match for you exactly the right color, personalize your shade and have your chosen hue made to order.
CONTACT us to discuss your color matching requirements. We will explain how it works, help you assess exactly what you want to get out of the product, and then work closely with you to match the right color for you and your products.
PROCESS OF COLOR MATCHING
01. DESIGN
You can send us your color sample or specifications.
02. SAMPLING
After we receive your color information, we start color-matching, and send you several kgs sampe for your approval. 7-10 days sampling.
03. PRODUCTION
20+ Years experience in industry give us confidence to make sure your order will be fulfilled quickly as well at an affordable price.
04. DELIVERY
On-time delivery is our commitment for customers no matter you choose to by Air or by sea, 7-10 days for custom products.
Contact Form