What is Polyethylene Paint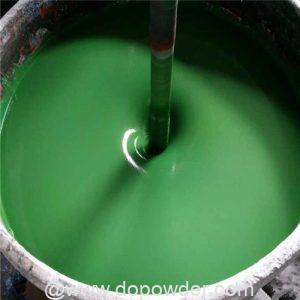 Polyethylene Paint, also known as plastic coatings, are coatings applied to plastic materials. In recent years, plastic coatings have been widely used in mobile phone, TV, computer, automobile, motorcycle accessories and other fields, such as automotive exterior parts and interior parts. Components, plastic coatings are also widely used in sports and leisure equipment, cosmetic packaging, and toys.
Thermoplastic acrylate resin coatings, thermosetting acrylate-polyurethane resin modified coatings, chlorinated polyolefin modified coatings, modified polyurethane coatings and other varieties, among which acrylic coatings are the most widely used. Since the fields of application of plastic coatings are mostly high-tech and high-value-added products, many high-tech coating products in the coating industry are also continuously used in plastic coatings, such as floppy color coatings, pearlescent coatings, ceramic coatings, smart coatings, Special functional coatings, etc.
The requirements of these application markets for plastic coatings and the quality of the plastics used determine the development direction of plastic coatings. For example, plastic coatings for mobile phones require metallic color, high hardness and anti-electromagnetic wave radiation; plastic parts for automotive interiors require high tactility, etc.; plastic coatings for toys should be non-toxic, novel in appearance, and full of the flavor of the times.
China's Polyethylene Paint started in the early 1980s. With the rapid development of the plastic product industry, the development momentum of plastic coatings is rapid, especially in the automotive industry, household appliances and other fields. In 2007, my country's demand for plastic products reached 35 million tons, and the consumption of plastic coatings used exceeded 120,000 tons, with an average annual growth rate of 10%-15%. The consumption of plastic coatings in my country ranks in the forefront of the coatings industry, and its consumption ranks only after architectural coatings, automotive coatings, anti-corrosion coatings and wood coatings, and the market prospect is promising.