Category:
Polyethylene
Nature: Tasteless, odorless, non-toxic, non-glossy, milky white waxy particles with a density of about 0.920 g/cm3 and a melting point of 130℃ to 145℃. Insoluble in water, slightly soluble in hydrocarbons, etc. It can resist the erosion of most acids and alkalis, has low water absorption, maintains flexibility at low temperatures, and has high electrical insulation.
Production process: There are mainly two production processes: high-pressure tubular process and kettle process. In order to reduce the reaction temperature and pressure, the tubular process generally uses low-temperature and high-activity initiators to initiate the polymerization system. High-purity ethylene is the main raw material, and propylene, propane, etc. are used as density adjusters. The polymerization reaction is carried out under the conditions of about 200℃ to 330℃ and 150 to 300 MPa using high-activity initiators. The molten polymer initiated by polymerization in the reactor must be cooled and separated under high pressure, medium pressure, and low pressure. The high-pressure circulating gas is cooled and separated and then sent to the inlet of the ultra-high-pressure (300 MPa) compressor. The medium-pressure circulating gas is cooled and separated and then sent to the inlet of the high-pressure (30 MPa) compressor. The low-pressure circulating gas is cooled and separated and then recycled by the low-pressure (0.5 MPa) compressor. The molten polyethylene is separated under high pressure and low pressure and then sent to the granulator for water cutting. During granulation, suitable additives can be added according to different application fields, and the particles are packaged and shipped.
Uses: It can be processed by injection molding, extrusion molding, blow molding, etc. It is mainly used as agricultural film, industrial packaging film, pharmaceutical and food packaging film, mechanical parts, daily necessities, building materials, wire and cable insulation, coatings, and synthetic paper, etc.
Polyethylene Powder Paint
Polyethylene powder paint is the largest and most widely used type of thermoplastic powder paint. The excellent resin provides the basis for high-gloss coatings of polyethylene powder paint. The coating film has the following advantages: a) excellent water resistance, acid and alkali resistance, chemical resistance, and water absorption rate below 0.001%; b) good thermal insulation and electrical insulation, no electric corrosion; c) excellent tensile strength, flexibility, and impact resistance; d) good low-temperature resistance, no cracking at -40℃ for more than 400h, can be used in the cold environment of the north; e) low raw material cost, non-toxic.
This type of powder paint gives the coating film excellent leveling, softness, and waxy feel. When the coating film of polyethylene powder paint comes into contact with certain solvents or detergents, it will quickly break due to stress cracking. Usually, other types of resins are used to modify polyethylene resin, greatly improving the mechanical properties of polyethylene powder paint, improving its adhesion to the substrate, and promoting the development of this type of coating, greatly expanding its application fields.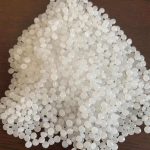 Polyethylene powder is a very important synthetic material, which is a polymer compound synthesized from ethylene monomer and widely used in the manufacture of plastic products, fibers, containers, pipes, wires, cables and other fields. With the continuous introduction of new materials and new technologies, the application of polyethylene powder is also expanding. The future development trends will be as follows: 1. Green and environmental protection trend: With the increasing awareness of environmental protection, the development trend of green and environmentalRead More …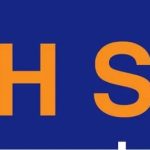 Introduction of HS code of polyethylene powder coating HS CODE is the abbreviation of "Harmonized Commodity Description and Coding System". The Harmonization System Code (HS-Code) is formulated by the International Customs Council and the English name is The Harmonization System Code (HS-Code). The basic elements of customs and commodity entry and exit management agencies of various countries to confirm commodity categories, conduct commodity classification management, review tariff standards, and inspect commodity quality indicators are the common identity certificates for importRead More …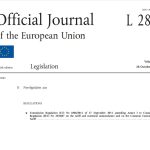 The CN number of polyethylene powder: 3901 Polymers of ethylene, in primary forms: 3901.10 Polyethylene having a specific gravity of less than 0,94: —3901.10.10 Linear polyethylene —3901.10.90 Other 3901.20 Polyethylene having a specific gravity of 0,94 or more: —-3901.20.10 Polyethylene in one of the forms mentioned in note 6(b) to this chapter, of a specific gravity of 0,958 or more at 23 °C, containing: 50 mg/kg or less of aluminium, 2 mg/kg or less of calcium, 2 mg/kg orRead More …
Polyethylene Paint, also known as plastic coatings, are coatings applied to plastic materials. In recent years, plastic coatings have been widely used in mobile phone, TV, computer, automobile, motorcycle accessories and other fields, such as automotive exterior parts and interior parts. Components, plastic coatings are also widely used in sports and leisure equipment, cosmetic packaging, and toys. Thermoplastic acrylate resin coatings, thermosetting acrylate-polyurethane resin modified coatings, chlorinated polyolefin modified coatings, modified polyurethane coatings and other varieties, among which acrylic coatingsRead More …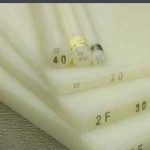 High density polyethylene (HDPE), white powder or granular product. Non-toxic, tasteless, crystallinity of 80% to 90%, softening point of 125 to 135°C, use temperature up to 100°C; hardness, tensile strength and ductility are better than low density polyethylene; wear resistance, electrical Good insulation, toughness and cold resistance; good chemical stability, insoluble in any organic solvent at room temperature, corrosion resistance of acid, alkali and various salts; thin film permeability to water vapor and air, water absorption Low; poor aging resistance,Read More …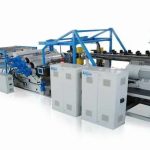 The production process of polyethylene can be divided into: High pressure method, high pressure method is used to produce low density polyethylene. Medium pressure Low pressure method. As far as the low pressure method is concerned, there are slurry method, solution method and gas phase method. The high pressure method is used to produce low density polyethylene. This method was developed early. The polyethylene produced by this method accounts for about 2/3 of the total output of polyethylene, but withRead More …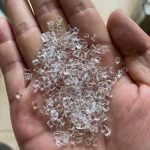 What Is Modified Polyethylene ? The modified varieties of polyethylene mainly include chlorinated polyethylene, chlorosulfonated polyethylene, cross-linked polyethylene and blended modified varieties. Chlorinated Polyethylene: A random chloride obtained by partially replacing hydrogen atoms in polyethylene with chlorine. Chlorination is carried out under the initiation of light or peroxide, and is mainly produced by aqueous suspension method in industry. Due to the difference in molecular weight and distribution, branching degree, chlorination degree after chlorination, chlorine atom distribution and residual crystallinity ofRead More …
Physical And Chemical Properties of Polyethylene Resin Chemical Properties Polyethylene has good chemical stability and is resistant to dilute nitric acid, dilute sulfuric acid and any concentration of hydrochloric acid, hydrofluoric acid, phosphoric acid, formic acid, acetic acid, ammonia water, amines, hydrogen peroxide, sodium hydroxide, potassium hydroxide, etc. solution. But it is not resistant to strong oxidative corrosion, such as fuming sulfuric acid, concentrated nitric acid, chromic acid and sulfuric acid mixture. At room temperature, the above-mentioned solvents will slowlyRead More …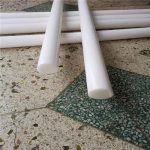 General Properties of Polyethylene Resin Polyethylene resin is a non-toxic, odorless white powder or granule, milky white in appearance, with a wax-like feel, and low water absorption, less than 0.01%. The polyethylene film is transparent and decreases with increasing crystallinity. The polyethylene film has low water permeability but high air permeability, which is not suitable for fresh-keeping packaging but suitable for moisture-proof packaging. It is flammable, with an oxygen index of 17.4, low smoke when burning, a small amount ofRead More …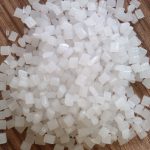 Classification of polyethylene Polyethylene is divided into high density polyethylene (HDPE), low density polyethylene (LDPE) and linear low density polyethylene (LLDPE) according to the polymerization method, molecular weight and chain structure. LDPE Properties: tasteless, odorless, non-toxic, dull surface, milky white waxy particles, density about 0.920 g/cm3, melting point 130℃~145℃. Insoluble in water, slightly soluble in hydrocarbons, etc. It can withstand the erosion of most acids and alkalis, has low water absorption, can still maintain flexibility at low temperatures, and hasRead More …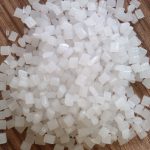 Brief Introduction of Polyethylene Resin Polyethylene (PE) is a thermoplastic resin obtained by polymerizing ethylene. In industry, copolymers of ethylene with small amounts of alpha-olefins are also included. Polyethylene resin is odorless, non-toxic, feels like wax, has excellent low temperature resistance (minimum operating temperature can reach -100~-70°C), good chemical stability, and can resist most acid and alkali erosion (not resistant to oxidation nature acid). It is insoluble in common solvents at room temperature, with low water absorption and excellent electricalRead More …