What Is Acrylic Powder Coatings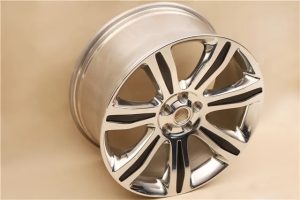 Acrylic powder coating powder have excellent decorative properties, weather resistance, and pollution resistance, and have high surface hardness. Good flexibility. But the price is high and the corrosion resistance is poor. Therefore, European countries generally use pure polyester powder (carboxyl-containing resin, cured with TGIC); (hydroxyl-containing polyester resin is cured with isocyanate) as a weather-resistant powder coating.
Composition
Acrylic powder coatings are composed of acrylic resins, pigments and fillers, additives and curing agents.
Types
Due to the different functional groups contained in the molecular structure, acrylic resins have the following types:
1. Acrylic resin containing glycidyl ether functional group.
2. Acrylic resin containing carboxyl functional group.
3. Acrylic resin containing hydroxyl functional group.
Curing Conditions
Due to the different structures and functional groups contained in acrylic resins, the selected curing agents and curing mechanisms are also different. After cross-linking, the physical and chemical properties are also different.
The curing conditions of acrylic powder coatings are:
Curing temperature: 180℃~200℃;
Curing time: 15min~20min;
The application methods of thermosetting powder coatings can be used for acrylic powder coating.
Production Process
There are four production methods for acrylic powder coating:
One is the evaporation method.
The second is the spray drying method.
The third is wet method.
Finally, it is the same as the production method of epoxy powder coating.
The fourth production method is mainly used.
The process is as follows:
Mixing → extrusion → crushing → sieving → packaging