Properties of Zinc Rich Primer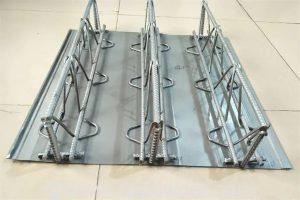 Properties of Zinc Rich Primer
Zinc rich primer is a two pack system enriched with metallic zinc to provide outstanding performance in highly corrosive environment. Metallic Zinc imparts Cathodic protection to the base metal and Epoxide groups react with polyamide / Amine adduct hardener to form tough, non convertible film at ambient temp.It resists photo degradation by UV light as it contains UV absorber.
RANGE OF APPLICATION
Suitable for application as a priming coat on structural steel, pipelines, tank exteriors of refineries, power generation plants, mining facilities bulk handling equipment and fertilizer industries etc. This can be TOP-COATED with Epoxy Paints ; Polyurethane paints chlorinated rubber paints for specific applications.
KEY PROPERTIES
Provides excellent adhesion on blast cleaned steel work.
Withstands 120o C dry heat
Builds high DFT in single coat
Excellent corrosion resistance
With suitable TOP-COAT it resists most salts & alkalis
Good Acid & alcohol resistance (Direct immersion is not advisable )
Resists splash , spillage, immersion of aromatic hydrocarbon & solvents
Good abrasion resistance
Properties of Zinc Rich Primer