Application of Self-Healing Coating Technology in Powder Coatings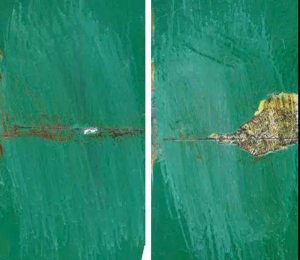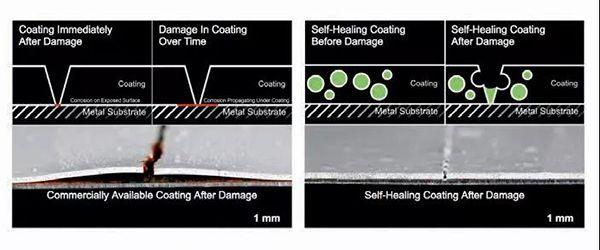 Since 2017, many new chemical suppliers entering the powder coating industry provided new assistance for the advancement of powder coating technology. The coating self-healing technology from Autonomic Materials Inc. (AMI) provides a solution to the increased corrosion resistance of epoxy powder coatings.
The coating self-healing technology is based on a microcapsule with a core-shell structure developed by AMI and can be repaired when the coating is damaged. This microcapsule is post-mixed In the preparation of powder coating process .
Once the cured epoxy powder coating is damaged, the microcapsules will be broken and filled in the damage. From the perspective of the coating function, this self-repairing technology will make the substrate not exposed to the environment, and it great helps corrosion resistance.
Dr. Gerald O. Wilson, Vice President of AMI Technologies, presented a comparison of the results of the salt spray test on powder coatings with and without added microcapsules. The results showed that the epoxy powder coating containing microcapsules can effectively repair scratches and improve salt spray resistance. Experiments show that the coating with microcapsules can increase corrosion resistance by more than 4 times under the same salt spray conditions.
Dr. Wilson also considered that during the actual production and coating of powder coatings, the microcapsules should maintain their integrity, so as to ensure that coatings can be effectively repaired after the coating is broken. First, in order to avoid the destruction of the microcapsule structure by the extrusion process, after-mixing was selected; in addition, in order to ensure uniform dispersion, a shell material that is compatible with common powder coating materials was specifically designed; finally, the shell also considered the high temperature stability, Avoid cracking during heating.
The significance of this new technology is that it provides excellent improvements in corrosion resistance without the use of metals, hexavalent chromium, or other harmful compounds. These coatings not only have acceptable initial properties, but also provide excellent barrier properties even after significant damage to the substrate.