Titanium Dioxide's Safety and Supply Issues in 2017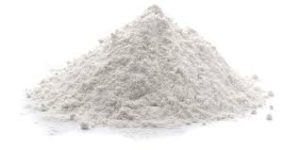 Titanium dioxide (TiO2) is one of the most critical pigments in our daily life. It is crucial in everyday items such as toothpaste, sunscreen, chewing gums and paints. It has been in the news for most of 2017, beginning with higher prices. There has been significant consolidation in China's TiO2 segment, leading to higher prices, and China has also reportedly restricted production due to air quality concerns. A January 2017 fire at Huntsman's TiO2 plant in Pori, Finland, further restricted capacity for TiO2 for graphic arts.
This has led ink manufacturers to announce price increases on inks using titanium dioxide; for example, Siegwerk issued a statement in early March announcing higher prices for all inks that have titanium dioxide.
All of this is challenging enough, but environmental issues have now come up that could take TiO2 to another, more difficult, level. TiO2 is a key ingredient in sunscreens, and there have been concerns in Europe over the use of nanoparticles in sunscreen, toothpaste and much more. The concern, in particular, is over nanoparticles of TiO2. This led the European Chemicals Agency (ECHA) to determine that titanium dioxide could be a carcinogen if it is inhaled.
There have been limited studies on the toxicity of titanium dioxide.
Recently, the French food environment and occupational Health and Safety Bureau (Anses) in a paper, according to its findings, suggested that the use of titanium dioxide as a possible cause of cancer through inhalation of 1 B-type carcinogens, this proposal will be formally adopted in writing or after the September session.
The news raged in the industry. Titanium dioxide enterprises have a view. Titanium dioxide in the end is not carcinogenic substances, the human health in the end there is no potential harm?
"Titanium dioxide is not carcinogenic and has no effect on human health," said Shijiang, Deputy Secretary-General of the China Coatings Industry Association. "
Min, general manager of the titanium industry, said: "Titanium dioxide is non-toxic substances, engaged in the titanium dioxide industry for more than 10 years, did not hear because of titanium dioxide and carcinogenic cases." If titanium dioxide is carcinogenic, the effect can be large. "
Is titanium dioxide safe?
There is no actual evidence that titanium dioxide is carcinogenic. First, the whole thing is just a proposal by the French food environment and occupational Health and Safety Bureau, and it needs further research.
Second, the French food environment and occupational Health and Safety Administration is only recommending the inclusion of titanium dioxide as a 1-b carcinogen that may cause cancer by inhalation. Information on the relevant periodical documents shows that there have been related institutions in the United States DuPont company titanium dioxide production plant 2,477 employees to carry out follow-up research, the results show that direct contact with titanium dioxide will not significantly increase the workers of lung cancer, chronic respiratory diseases, pleural lesions and other related diseases risk.
In addition, a variety of similar findings showed that titanium dioxide does not cause exposure to the population of lung cancer incidence rate of ascension. Data from the International Agency for Cancer Research also show that there is insufficient evidence to assess whether titanium dioxide can cause cancer in humans. Titanium dioxide is widely used without substitutes.