ASTM D7803-Standard for Preparing HDG steel for powder coatings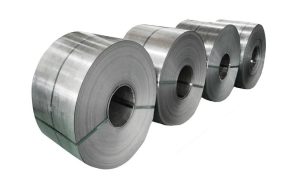 ASTM D7803
Bridges are one example of construction projects that are often built from hot-dip galvanized steel. How to coat this steel without adhesion failure of the powder system is explained in the new ASTM standard.
The new standard, ASTM D7803, "Practice for Preparation of Zinc (Hot-Dip Galvanized)Coated Iron and Steel Product and Hardware Surfaces for Powder Coatings" covers surface preparation and thermal pretreatment of iron and steel products and hardware which have not been painted or powder coated previously (Practice D6386). Galvanized surfaces may have been treated with protective coatings to prevent the occurrence of wet storage stain. This practice neither applies to sheet galvanized steel products nor to the coil coating or continuous roller coating processes.
" ASTM D7803 explains the steps to achieve adherence of powder coating over galvanized steel so there is no adhesion failure of the powder system," says Thomas Langill, technical director, American Galvanizers Association, and an ASTM member. "There has been increased interest in powder coating since it has no volatile organic compounds over corrosion protection, such as galvanized coating for color and appearance."Langill notes that D01.46 is currently seeking powder coaters and inspectors to contribute to ongoing standards activities.
The new standard was developed by Subcommittee D01.46 on Industrial Protective Coatings, part of ASTM International Committee D01 on Paint and Related Coatings, Materials and Applications.