Chinese New Year Holiday (2022 Jan 21 -Feb 9)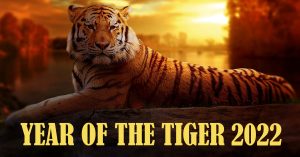 We will have holiday from Jan 21- Feb 9.2022 for celebration of chinese traditional spring festival.
Chinese New Year – China's Grandest Festival & Longest Public Holiday
Chinese New Year, also known as Spring Festival or Lunar New Year, is the grandest festival in China, with a 7-day long holiday. As the most colorful annual event, the traditional CNY celebration lasts longer, up to two weeks, and the climax arrives around the Lunar New Year's Eve.

China during this period is dominated by iconic red lanterns, loud fireworks, massive banquets and parades, and the festival even triggers exuberant celebrations across the globe.
2022 – The Year of the Tiger
In 2022 Chinese New Year festival falls on Feb. 1. It is the Year of the Tiger according to the Chinese zodiac, which features a 12-year cycle with each year represented by a specific animal. People born in the Years of the Tiger including 1938, 1950, 1962, 1974, 1986, 1998, and 2010 will experience their Zodiac Year of Birth (Ben Ming Nian). 2023 Chinese New Year falls on Jan. 22 and it is the Year of the Rabbit